Bothnia Beerfest 2023 (Summer Edition)
Bothnia Beer Fest!

Beer Builds Bridges!
Organized by Bock's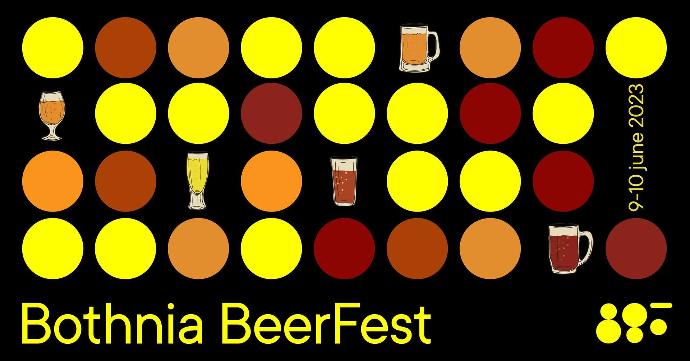 The ultimate beer event in Ostrobothnia is back! 


After last year's success, we're hosting the event once more in the summer, right here in our brewery hall.

Stay tuned for the announcement of participating breweries in the coming weeks! 

We've invited breweries from both sides of the sea, so come and join us for a fantastic experience!
How does it work?
You get your glass at the entrance and pay 5€ as a deposit for it and buy as many drinking tickets as you want (each 4€). Then you can go around and get to know the breweries and taste different beers using the tickets! If you like the glass, take it home as a nice memory! If not, give the glass back and get your 5€ back!

If you want to be sure to get a table for your group you can reserve a table for a 10€ reservation fee. Tables are for groups up to 10 people and the benefit is that glasses and tickets will be prepared for you and you do not need to wait in the line!

Cheers, welcome and see you at Bock's!!

Attending Breweries