Bock Brewery Area History

History

In the late 19th and early 20th centuries, Vaasa was a bustling center for the brewing industry. The city's location on the coast of the Gulf of Bothnia made it an ideal spot for brewing, as the sea provided a ready source of ice for cooling the beer during the fermentation process.

One of the most prominent breweries in the area was founded by Johan Leonard Bock in the late 1800s. Bock's brewery quickly became one of the most successful in the region, producing a wide variety of beers and ciders that were enjoyed by locals and visitors alike.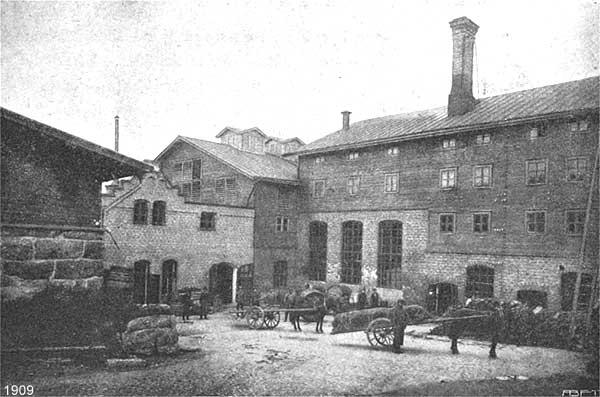 As the 20th century wore on, however, the brewing industry in Vaasa began to decline. Competition from larger breweries and changing consumer preferences led many of the smaller, family-owned breweries to shut down or be absorbed into larger conglomerates. By the 1980s, most of the breweries in the area had closed their doors.

But in the early 21st century, there was a renewed interest in craft brewing in Finland. In 2015, a group of local entrepreneurs decided to revive the brewing tradition in Vaasa by opening Bock's Corner Brewery. The brewery is located in a refurbished ice cellar that was built by the Bock family in 1898.


1848: Johan Leonard Bock establishes a brewery in Mustasaari, Finland.
1867: The brewery is sold to August Fellman, who renames it Mustasaaren Panimo.
1890: Bock Brewery is founded in Mustasaari, Finland.
1892: Bock acquires Lahti Ölbryggeri, a brewery in the neighboring town.
1897: Bock acquires Wasa Ölbryggeribolag, a brewery in Vaasa.
1903: Bock acquires Ångbryggeri Aktiebolag Kronan, a brewery in Vaasa.
1932: Bock acquires Kokkolan Panimo, a brewery in Kokkola.
1933: Bock acquires Vasa Bryggeri, a brewery in Vaasa.
1938: Bock acquires a stake in Toppilan Mallasjuomatehdas, a brewery in Oulu.
1939: Bock acquires a majority stake in Mallaskosken tehdas, a brewery in Seinäjoki.
1948: Bock acquires Pietarsaaren panimo, a brewery in Pietarsaari.
1968: Hartwall acquires Bock Brewery in December and begins producing Karjala beer at the facility.
1970: Bock Brewery is merged into Hartwall.
1987: The brewery is closed.
2014: Bock's Corner Brewery Oy is established and begins brewing beer on the site of the former Bock Brewery.
2015: Bock's Corner Brewery's first beers are released.
Present: Bock's Corner Brewery produces a variety of beers, ciders, and seasonal specialties using local ingredients and traditional methods