Tyky services are an excellent way for workgroups to get away from the office and enjoy a different work environment while strengthening team spirit and collaboration. At Bock's Brewery, we offer a variety of Tyky services, including beer tastings, brewery tours, and opportunities to create your own personalized beer.

We also offer team-building activities such as brewing challenges and beer tasting competitions, where your team can have fun and learn more about brewing and tasting beer. We also have a cozy restaurant where you can enjoy good food and drink together.

Whether you are a small or large workgroup, we have Tyky services that can be customized to your needs and preferences. Please contact us for more information about our Tyky services and to book your next corporate event at Bock's Brewery.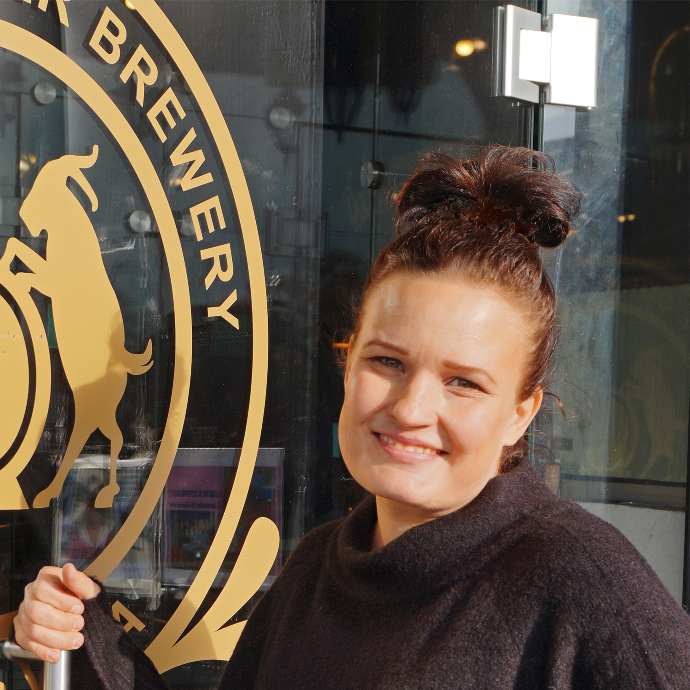 anne.suomalainen@bockscornerbrewery.com
Anne is a customer-centric Sales Manager who excels in leading teams to achieve exceptional results through excellent communication and interpersonal skills. She has a deep understanding of the importance of the customer experience and strives to create a welcoming environment that exceeds their expectations, making her an invaluable asset to any organization.