Tyky tjänster är ett utmärkt sätt för arbetsgrupper att komma bort från kontoret och njuta av en annorlunda arbetsmiljö samtidigt som de stärker teamkänslan och samarbetet. På Bock's Brewery erbjuder vi en mängd olika Tyky-tjänster, inklusive ölprovningar, bryggerivisningar och möjligheter att skapa din egen personliga öl.

Vi erbjuder också teambuildingaktiviteter som bryggverksutmaningar och ölprovningstävlingar, där ditt team kan ha kul och lära sig mer om bryggning och smakning av öl. Vi har också en mysig restaurang där ni kan avnjuta god mat och dryck tillsammans.

Oavsett om ni är en liten eller stor arbetsgrupp, har vi Tyky-tjänster som kan anpassas efter era behov och önskemål. Kontakta oss gärna för att få mer information om våra Tyky-tjänster och boka er nästa företagsevent på Bock's Brewery.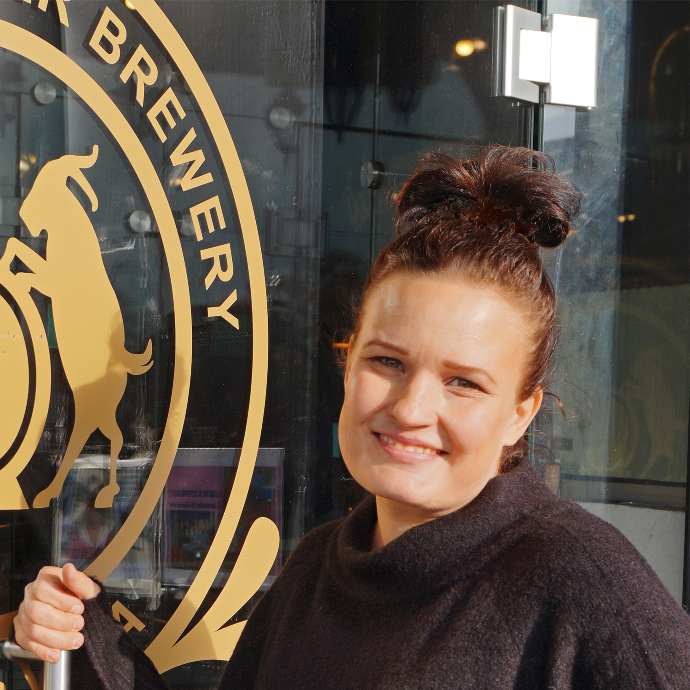 anne.suomalainen@bockscornerbrewery.com
Anne is a customer-centric Sales Manager who excels in leading teams to achieve exceptional results through excellent communication and interpersonal skills. She has a deep understanding of the importance of the customer experience and strives to create a welcoming environment that exceeds their expectations, making her an invaluable asset to any organization.