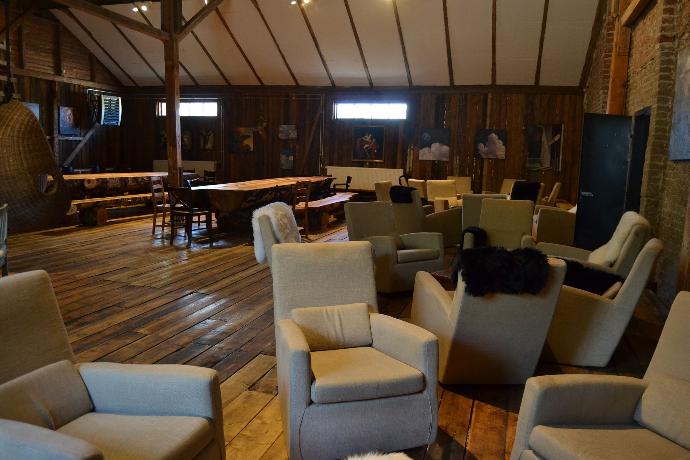 Bock's Barn
One of our more popular rooms! A relaxed milieu with lots of space to spread out into smaller teams. Great for creative work and workshops!

Size: 185 m2 (up to 60 persons*)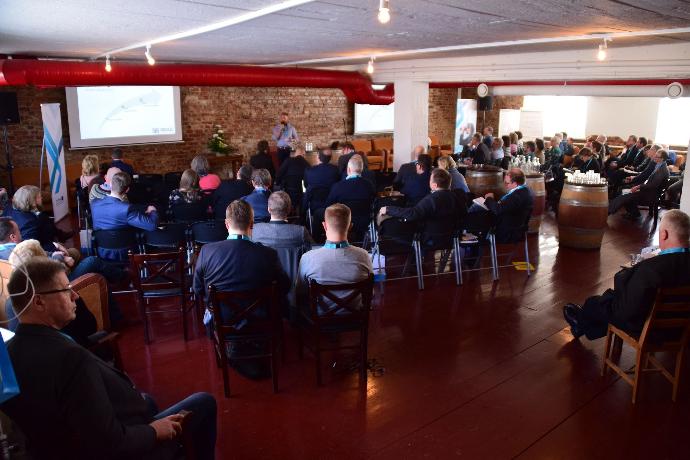 Bock's Garage
During the war time the garage was used to service military vehicles and more lately hobbyists' cars. Nowadays perfect for seminars and events!

Size: 265 m2 (up to 180 persons*)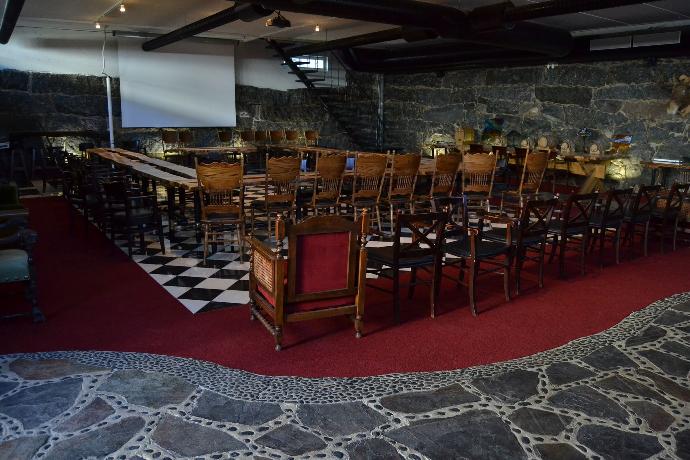 Bock's Ball Room

Having been hidden for decades this part of the 150 year old ice cellar was found by accident during the renovation work and turned into a seminar and event space.

Size: 175 m2 (up to 150 persons*)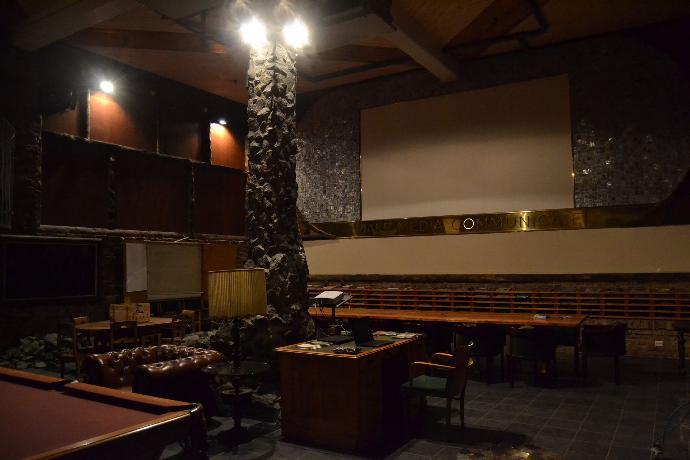 Bock's Church & Sauna
Named after its high ceiling (which supposedly encourages creative thinking) this room is situated in the slightly newer of the old brewery buildings. It also houses a sauna and pool table!

Size: 145 m2 + sauna (up to 20 persons*)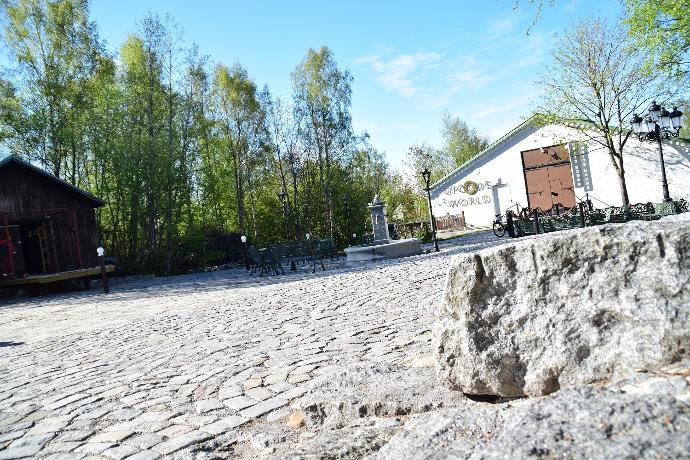 Old Square
Refurbished with cobble stones, a fountain and lots of greenery the outdoor area covers more than 1000 m2. It will easily accommodate even larger events or simply use it to unwind during breaks!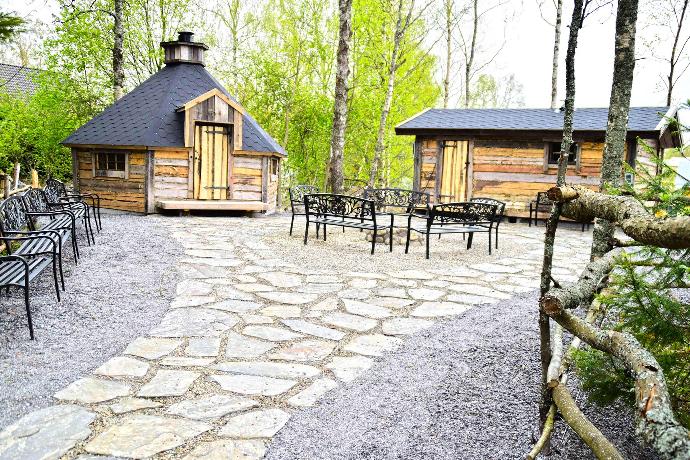 Outback Sauna & Cot

A true outback experience- in the comfort of the city! A traditional log sauna and cot surrounded in greenery. Here you'll find no modern amenities only rain water and eco-friendly soap to wash with and a fireplace to keep you warm in the night!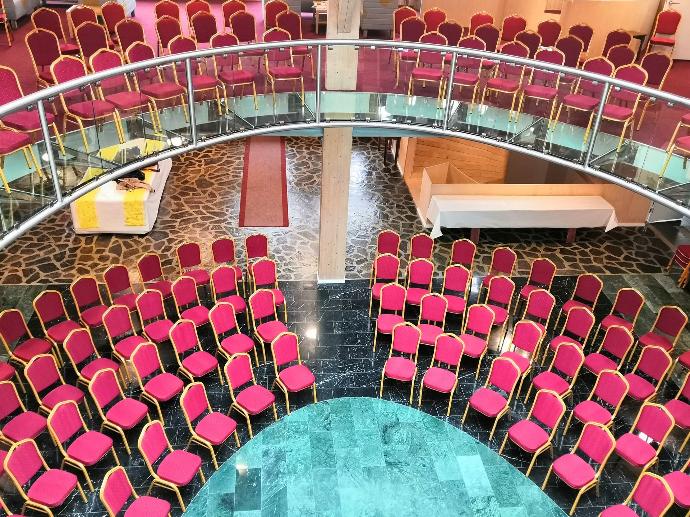 WIC MindSquare 1 & 2

The main stage at Wasa Innovation Center! This 2 floor seminar and event space is as carbon neutral as they come. Built almost entirely out of Finnish wood, heated geothermally and power by solar panels- you won't leave much of a (carbon) trace!

Size: 295 + 180 m2 (up to 150 + 100 persons*)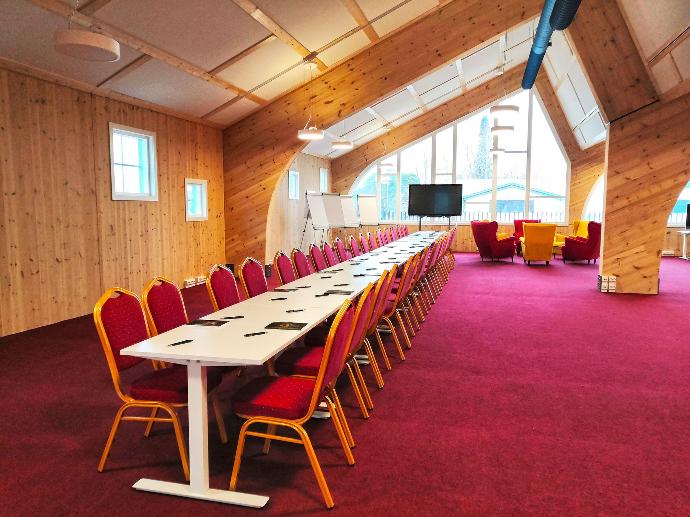 WIC Wings 1 & 2

Situated on the second floor of Wasa Innovation Center the Wings offer spacious rooms for meetings and workshops. With large windows and lots of natural light creative thoughts come naturally!

Size: 285 m2 (up to 150 persons*)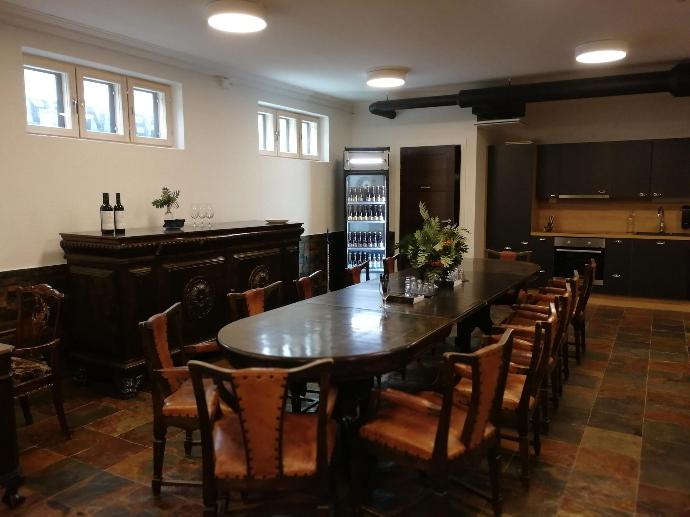 WIC Cabinet & Sauna

Make your way downstairs to the more privately situated Cabinet. While traditional Finnish sauna culture does not look to gender the adjoining sauna section includes separable changing and shower rooms!

Size: 75 m2 + sauna (up to 20 persons*)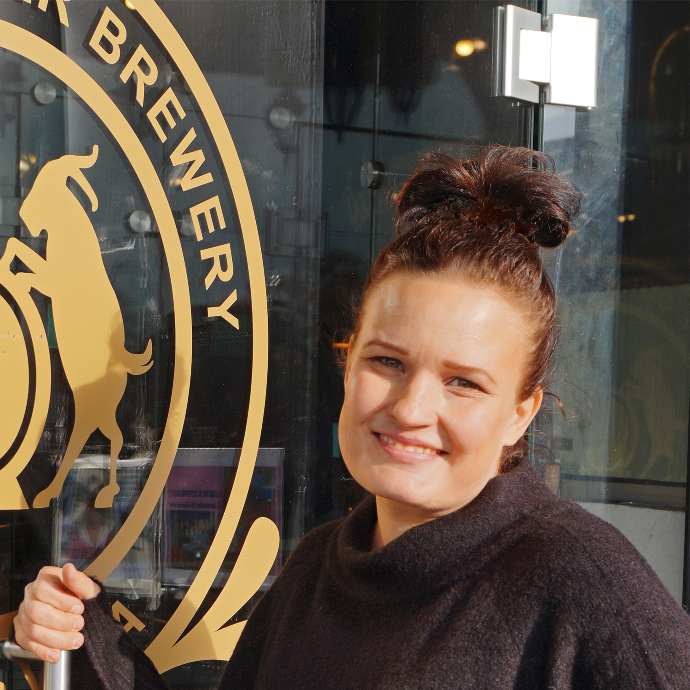 anne.suomalainen@bockscornerbrewery.com
Anne is a customer-centric Sales Manager who excels in leading teams to achieve exceptional results through excellent communication and interpersonal skills. She has a deep understanding of the importance of the customer experience and strives to create a welcoming environment that exceeds their expectations, making her an invaluable asset to any organization.