Bock's Oktoberfest 2023 Warmup Days! 🍺🎉


Oktoberfest 2023 Warmup Days!

Prepare yourselves, folks, because the grandeur of Bock's Oktoberfest is about to unfold in its full glory! Join us for the rousing warmup days before the main event that promises a celebration like no other, bringing the heart and soul of Munich right to our doorstep.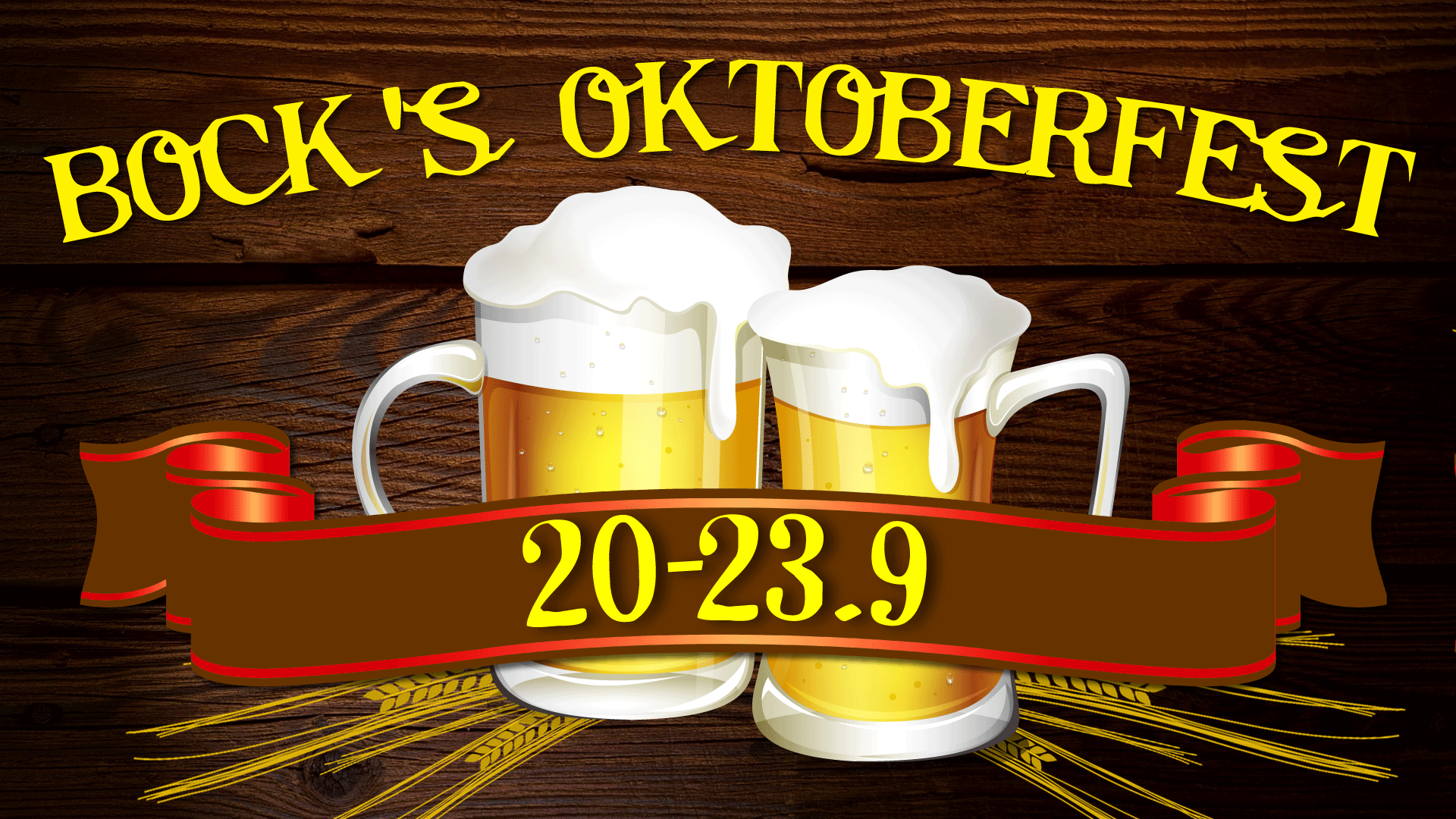 Wednesday 20.09
15:00 - 24.00 Oktoberfest party hall: The Oktoberfest party hall is open!

Embrace the Oktoberfest vibes even before the weekend hits! 
Join us at Bock's for two exclusive warmup days on Wednesday and Thursday at our restaurant, building up to a sensational weekend fiesta in our Oktoberfest party hall!