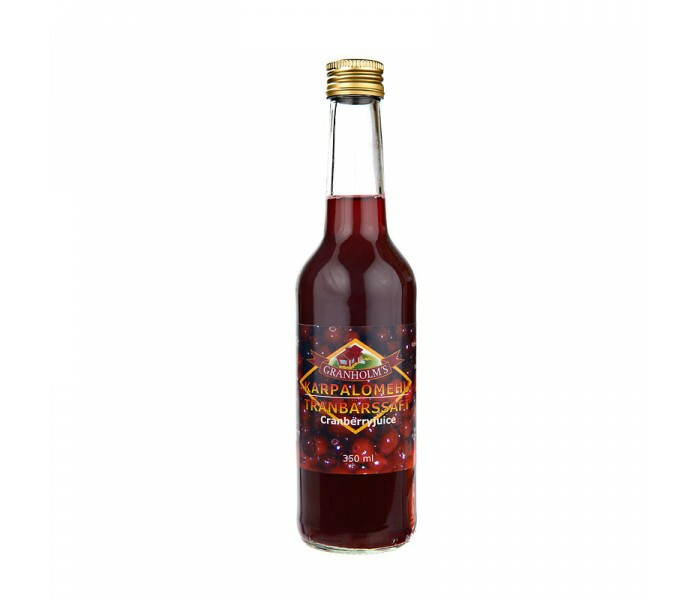 Cranberry juice 350 ml
Cranberry juice is made from local finish berries. Iit is very healthy and vitamin-rich drink. The juice does not contain preservatives. Only a small amount of sugar has been added.

Granholm's
Granholm's is a family business that was founded in 1989. Granholm's jams and marmalades are produced from tomatoes, apples, various forest berries and cultured berries grown pure and natural.
Cranberry juice 350 ml
7.65

 €

7.65

 €
VAT Included
7.65

 €
VAT Included